About KSO
In almost 70 years of music-making, Kensington Symphony Orchestra has built an enviable reputation as one of the UK's most accomplished and adventurous non-professional orchestras.
Established classics, neglected masterpieces and works by today's leading composers are hallmarks of KSO's repertoire, performed with a skill and panache that has garnered widespread praise.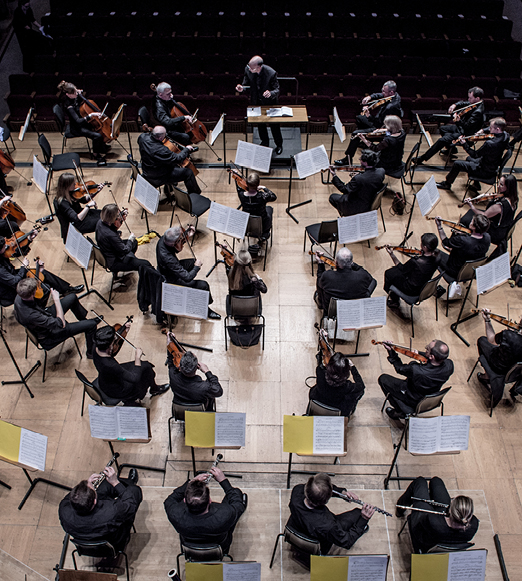 © Sim Canetty-Clarke
Distinctive repertoire
It seems extraordinary that KSO has had only two principal conductors: its founder, Leslie Head, and Russell Keable, who has been with the orchestra since 1983. The knowledge, passion and dedication of these musicians has shaped KSO, giving the orchestra a distinctive repertoire that sets it apart from other groups.
Revivals and premières of new works often feature in the orchestra's concerts, alongside major works of the 19th, 20th and 21st centuries. World and British premières have included music by Bax, Brian, Bruckner, Nielsen, Schoenberg, Sibelius and Verdi.
Contemporary music continues to be the lifeblood of KSO. Recent programmes have featured works by an impressive roster of composers working today, including Thomas Adès, Charlotte Bray, Brett Dean, Jonny Greenwood, Helen Grime, Magnus Lindberg, Rodion Shchedrin, Joby Talbot, Huw Watkins and John Woolrich.

© Sim Canetty-Clarke
Russell Keable has aired a number of unusual works, as well as delivering significant musical landmarks: the London première of Dvořák's opera Dimitrij and the British première of Korngold's Die tote Stadt, the latter praised by the Evening Standard as "a feast of brilliant playing".
In 2004, KSO and the London Oriana Choir performed a revival of Walford Davies's oratorio Everyman, a recording of which is available on the Dutton label. In 2005, Errollyn Wallen's Spirit Symphony, performed with the BBC Concert Orchestra, won the Radio 3 Listeners' Award at the British Composer Awards.
In 2014, KSO gave the world première of Stephen Montague's From the Ether, commissioned by St John's Smith Square to mark the venue's 300th anniversary.
During the 2014/15 season, KSO collaborated with Seán Doherty on Hive Mind (2015), as part of Making Music's Adopt a Composer scheme. Matthew Taylor's Symphony No.4 (2015-16) was written for the orchestra, as was Chris Long's The Pale Blue Dot (2019).
In April 2018, KSO staged its 16th "sponsored play" event at Westfield London, raising more than £21,000 for War Child and the Kensington & Chelsea Foundation's Grenfell Tower Fund. KSO also supports the music programme at Pimlico Academy.
This reflects the orchestra's long history of charitable activities: KSO's first concert was given in aid of the Hungarian Relief Fund, and it has developed links with the Kampala Symphony Orchestra and Music School under its KSO2 programme, providing training, fundraising and instruments.
Enviable reputation
The reputation of the orchestra is reflected in the quality of international artists who appear with KSO. Recent soloists include Nikolai Demidenko, Sir John Tomlinson, Yvonne Howard, Katherine Watson, Matthew Trusler, Fenella Humphreys, Jack Liebeck and Richard Watkins, in addition to the pianists Martin James Bartlett, Samson Tsoy, Alexander Ullman and Richard Uttley. 
The orchestra works with a guest conductor each year; recently, these have included Jacques Cohen, Nicholas Collon, Andrew Gourlay, Holly Mathieson and Michael Seal. 
KSO regularly performs at the Queen Elizabeth Hall, Cadogan Hall, Fairfield Halls and St John's Smith Square, and celebrated its 60th anniversary with a gala concert at the Barbican Centre in May 2017.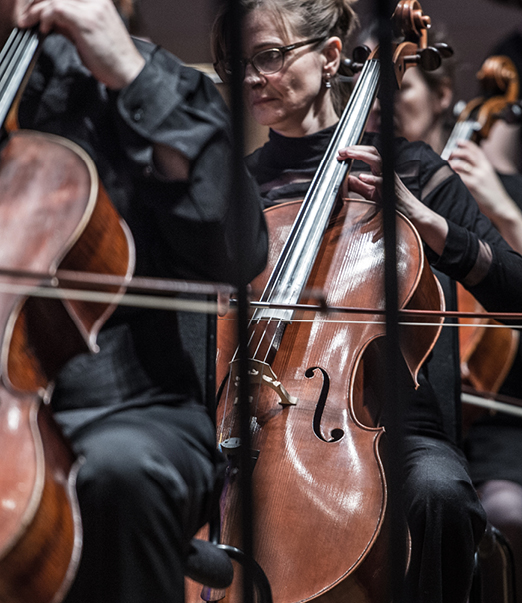 © Sim Canetty-Clarke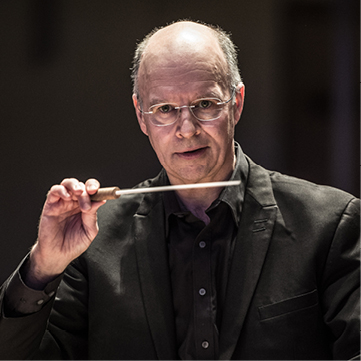 Photos: © Sim Canetty-Clarke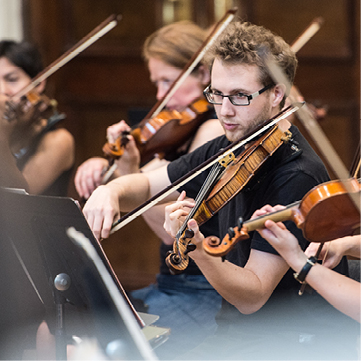 Without the backing of its sponsors, its Friends Scheme and its audiences, KSO could not maintain its traditions of challenging programmes and exceptionally high standards of performance. Thank you for your support.