Russell Keable
Russell Keable is one of the UK's most exciting musicians, praised as a conductor in both the national and international press. "Keable and his orchestra did magnificently," wrote the Guardian; "one of the most memorable evenings at the South Bank for many a month," said the Musical Times. 
In four decades with KSO, Keable has established the group as one of the UK's finest non-professional orchestras, known for its ambitious programming of contemporary music. He has led performances of works by British composers including Robin Holloway, David Matthews, Peter Maxwell Davies, John McCabe, Joby Talbot and John Woolrich. 
Keable has received particular praise as a champion of the music of Erich Korngold: the British première of the composer's Die tote Stadt in 1996 was hailed as a triumph, and research in Los Angeles led to a world première of music from Korngold's film score for The Sea Hawk.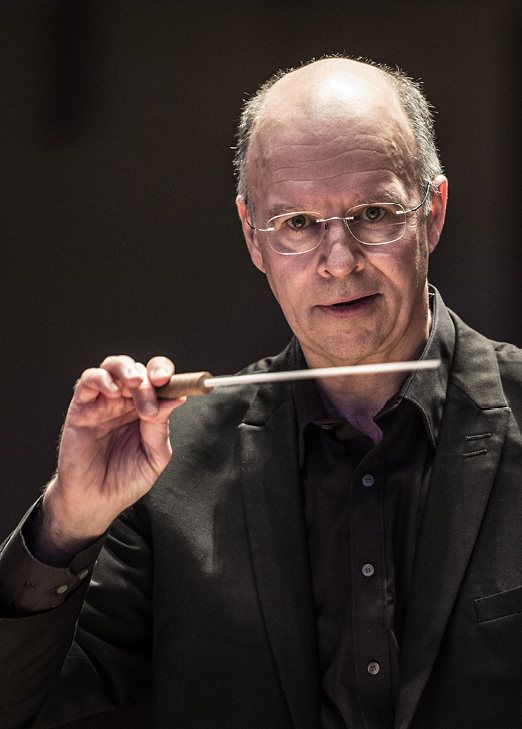 © Sim Canetty-Clarke
International acclaim
Russell Keable performs with orchestras and choirs throughout the UK, has conducted in Prague and Paris (filmed by British and French television) and has worked with the Royal Oman Symphony Orchestra in Dubai. He has recorded two symphonies by Robert Simpson, and a Beethoven CD was released in New York. 
Keable holds the post of director of conducting at the University of Surrey. He trained at the University of Nottingham and King's College, London University. He studied conducting at London's Royal College of Music with Norman Del Mar, and later with George Hurst. 
Over five years, Keable established an innovative education programme with the Schidlof Quartet. He is a dynamic lecturer and workshop leader, working with audiences ranging from schoolchildren and music students to international business conferences.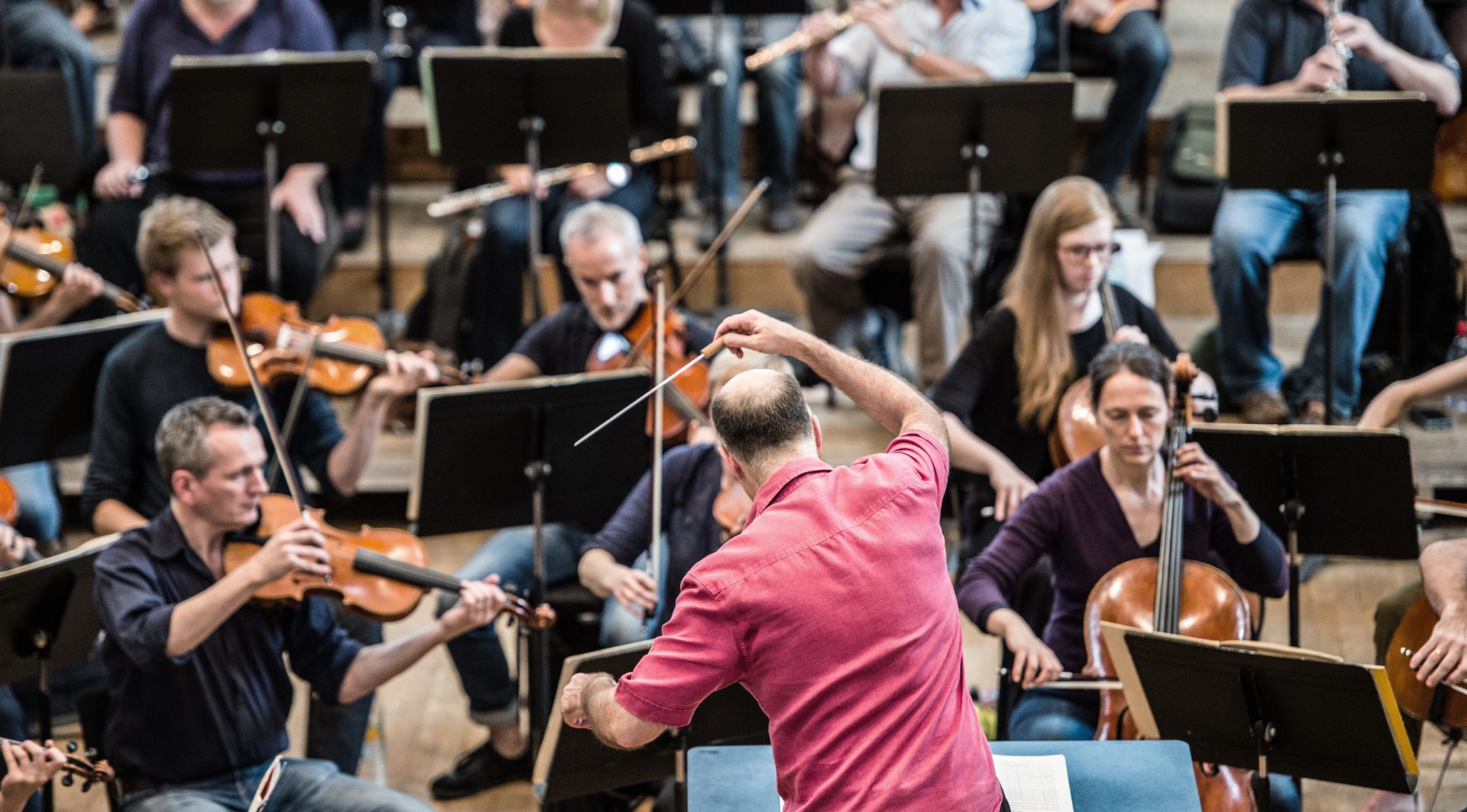 © Sim Canetty-Clarke
In great demand
Russell Keable is also in demand as a composer and arranger. His opera Burning Waters, commissioned by the Buxton Festival, was premièred in July 2000, and he has composed music for the mime artist Didier Danthois to use in prisons and special-needs schools.
Keable has also written music for KSO's education projects, in which members of the orchestra work with students in inner-London schools, such as Pimlico Academy.